Tags
amy coney barrett, baptist, big bang, catholic, christian, death, dignity, donald trump, gullibility, history, ignacy dec, illinois, jesse hursey, kizmiller, NCSE, nobel peace prize, north carolina, olga tokarczuk, rick laib, SOCAS, USA, white power
Atheist Nobel Prize-Winner Won't Share an Honour with a Bishop
Atheist Nobel Prize-winner won't share an honour with a bishop
Nobel laureate refuses to share local honor with bishop over Poland's LGBT 'rift'
Amy Coney Barrett's Catholicism Is Controversial But May Not Be Confirmation Issue
https://www.npr.org/player/embed/917943045/918349212
https://www.npr.org/2020/09/29/917943045/amy-coney-barretts-catholicism-is-controversial-but-may-not-be-confirmation-issu
Report: Trump Mocks Christians, But Admires Pastors Who Con The Gullible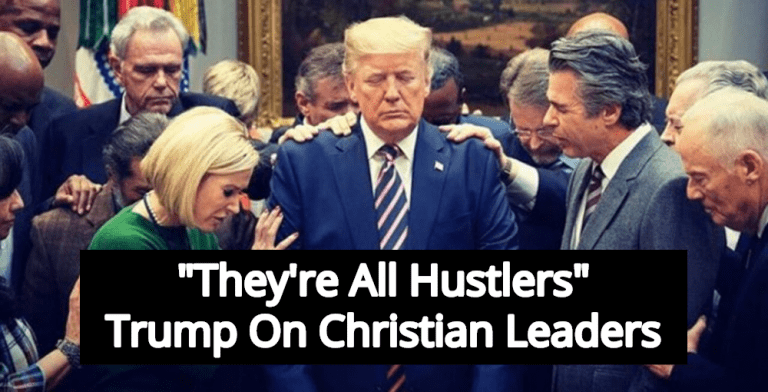 https://www.patheos.com/blogs/progressivesecularhumanist/2020/09/report-trump-mocks-christians-but-admires-pastors-who-con-the-gullible
https://www.theatlantic.com/politics/archive/2020/09/trump-secretly-mocks-his-christian-supporters/616522/
NCSE Reminisces About the Kitzmiller Case
As everyone knows, this coming 20 December will be the fifteenth anniversary of the decision on 20 December 2005 by Judge John E. Jones III in the case of Kitzmiller v. Dover Area School District.
https://sensuouscurmudgeon.wordpress.com/2020/09/30/ncse-reminisces-about-the-kitzmiller-case/
GOP Congressional Candidate Questions Legal Separation of Church and State
Despite significant legal precedents and a widespread acceptance by historians, educators, public officials and civilians, congressional candidate Rick Laib doesn't believe there's a constitutional separation of church and state.
https://www.dailyherald.com/news/20200929/gop-congressional-candidate-questions-legal-separation-of-church-and-state
North Carolina Pastor Yells 'WHITE POWER!' at Trump Rally
https://www.newsobserver.com/news/local/article245926935.html
Dignity in Dying
In this episode, Emma Park speaks to Lloyd Riley, policy and research manager at Dignity in Dying, a not-for-profit organisation that campaigns for the legalisation of assisted dying in the UK. With him is Mick Murray, a member of Dignity in Dying who supported two dear friends with terminal illnesses when they were refused assistance to die in the UK, and accompanied them to Switzerland, where assisted dying has been decriminalised.
https://www.secularism.org.uk/podcast/2020/10/ep35
The Big Bang Is Hard Science; It Is Also a Creation Story
Even with its explanatory power, Big Bang theory takes its place in a long line of myths.
https://getpocket.com/explore/item/the-big-bang-is-hard-science-it-is-also-a-creation-story
Unpatriotic History